There are TEN new books I'm excited about this week, some of which I've been anticipating for a long time and some I only just discovered!
(Books are listed in order of pub date, then Adult SFF, Adult Other, YA SFF, YA Other, MG SFF.)
No Gods for Drowning
by
Hailey Piper
Genres:
Fantasy
,
Horror
,
Queer Protagonists
Representation:
Sapphic MC
Published on:
20th September 2022
Goodreads
IN THE BEGINNING, MAN WAS PREY.
WITHOUT THE GODS, THEY'LL BE PREY AGAIN.

The old gods have fled, and the monsters they had kept at bay for centuries now threaten to drown the city of Valentine, hunting mankind as in ancient times. In the midst of the chaos, a serial killer has begun ritually sacrificing victims, their bodies strewn throughout the city.

Lilac Antonis wants to stop the impending destruction of her city by summoning her mother, a blood god—even if she has to slit a few throats to do it. But evading her lover Arcadia and her friends means sneaking, lying, and even spilling the blood of people she loves.

Alex and Cecil of Ace Investigations have been tasked with hunting down the killer, but as they close in—not knowing they're hunting their close friend Lilac—the detectives realize the gods may not have left willingly.

As flooding drags this city of cars and neon screaming into the jaws of sea demons and Arcadia struggles to save the people as captain of the evacuation team, Lilac's ritual killings at last bear fruit, only to reveal her as a small piece in a larger plan. The gods' protection costs far more than anyone has ever known, and Alex and Cecil are running out of time to discover the true culprit behind the gods' disappearance before an ancient divine murder plot destroys them all.

Set in an alternate reality which updates mythology to near-modern day, NO GODS FOR DROWNING is part hunt for a serial killer, part noir detective story, and unlike anything you've ever read before.
I've been waiting to read this ALL YEAR, and it seems so surreal that it's finally out tomorrow! I may have to take a day off work to pounce on it, I am THAT EXCITED!
We Won't Be Here Tomorrow and Other Stories
by
Margaret Killjoy
Genres:
Fantasy
,
Queer Protagonists
,
Sci Fi
Representation:
Queer MCs
Published on:
20th September 2022
Goodreads
Death cults, queer love, and the end of everything.

Spaceships, man-eating lesbian mermaids, swords, spears, demons, ghouls, thieves, hitchhikers, and life in the margins. Margaret Killjoy's stories have appeared for years in the science fiction and fantasy magazines both major and indie. Here, we have collected the best previously published work along with brand new material. Ranging in theme and tone, these imaginative tales bring the reader on a wild and moving ride. They'll encounter a hacker who programs drones to troll CEOs into quitting; a group of LARPers who decide to live as orcs in the burned forests of Oregon; queer, teen love in a death cult; the terraforming of a climate-changed Earth; polyamorous love on an anarchist tea farm during the apocalypse; and much more. Killjoy writes fearless, mind-expanding fiction that is redefining the genre.
Killjoy is probably best known for the Danielle Cain series, but she's written a fair bit more than that and is one of the few authors I'm delighted to read a full collection of! This is gonna be FUN!
The Queen of Summer's Twilight
by
Charles Vess
Genres:
Fantasy
Representation:
Biracial MC
Published on:
20th September 2022
Goodreads
When teenager Janet Ravenscroft is rescued from the night-time streets of downtown Inverness by a mysterious man on a black motorbike, little does she imagine what lies in store.

How could she know that this man holds the key to the mysteries that have plagued her life: her mixed heritage, her father's casual cruelty, her mother's absence, her sense that she's never belonged? How could she know that her search for answers would lead her from the familiar environs of contemporary Scotland to the realm of faerie and that her life, her very soul, would be in jeopardy?

World renowned artist Charles Vess has worked with some of the greatest writers in fantastical fiction, including Neil Gaiman, Ursula Le Guin, and Charles de Lint, co-creating iconic works for which he has won numerous awards. He now unveils his remarkable debut novel. Born of a vision of two people racing across a field on a motorbike with a trail of burning grass in their wake, and inspired by the Ballad of Tam Lyn, Vess has produced a book of true wonder.
I've known of Charles Vess as an artist for ages, but I had no idea he writes too! Very intrigued to see how his prose compares to his painting.
The Unbalancing
by
R.B. Lemberg
Genres:
Fantasy
,
Queer Protagonists
Representation:
Queer and neurodivergent MCs
Published on:
20th September 2022
Goodreads
In this first full-length novel from the acclaimed Birdverse, new love blossoms between an impatient starkeeper and a reclusive poet as they try together to save their island home. Nebula, Locus, and Ignyte finalist R. B. Lemberg (The Four Profound Weaves) has crafted a gorgeous tale of the inevitable transformations of communities and their worlds. The Unbalancing is rooted in the mystical cosmology, neurodiversity, and queerness that infuses Lemberg's lyrical prose, which has invited glowing comparisons to N. K. Jemisin, Patricia A. McKillip, and Ursula K. LeGuin.

Beneath the waters by the islands of Gelle-Geu, a star sleeps restlessly. The celebrated new starkeeper Ranra Kekeri, who is preoccupied by the increasing tremors, confronts the problems left behind by her predecessor.

Meanwhile, the poet Erígra Lilún, who merely wants to be left alone, is repeatedly asked by their ancestor Semberi to take over the starkeeping helm. Semberi insists upon telling Lilun mysterious tales of the deliverance of the stars by the goddess Bird.

When Ranra and Lilun meet, sparks begin to fly. An unforeseen configuration of their magical deepnames illuminates the trouble under the tides. For Ranra and Lilun, their story is just beginning; for the people of Gelle-Geu, it may well be too late to save their home
I adore Lemberg's Birdverse, and this is the first full novel in the setting! I admit it did not work out for me personally, but no way was I leaving it off this week's releases!
Ship Without Sails
by
Sherwood Smith
Genres:
Fantasy
,
Epic Fantasy
Published on:
20th September 2022
Goodreads
Nobody sane wants war.

But what happens when war comes to you?

In this first volume of The Norsunder War, the allies introduced in The Rise of the Alliance find their world invaded. For Atan, Queen of Sartor, preserving lives and knowledge come before fleeing to safety. Jilo of Chwahirsland risks his life to resist the return of an evil king. And for Senrid of Marloven Hess, it means facing a combined army whose might hasn't been seen for eight hundred years, and losing everything he holds dear.

Heroism. Betrayal. Endurance. Resistance. Both sides encounter unexpected twists as some discover that even when existence is most dire, it can still surprise you . . .

REVIEWS FOR EARLIER BOOKS IN THE SARTORIAS-DELES SAGA:

OK, Bitches, anyone here like diversity? Kickass female characters? Rich, detailed worldbuilding? Of course you do! And I have got the series for you! —Smart Bitches, Trashy Books

"Smith deftly stage-manages the wide-ranging plots with brisk pacing, spare yet complex characterizations, and a narrative that balances sweeping action and uneasy intimacy." —Publishers Weekly

CW: Part One is war; a child death
HOLY FUCK, WE'VE ACTUALLY REACHED THE NORSUNDER WAR ARC OF THE SARTORIAS-DELES UNIVERSE!!! You don't understand, Smith has been building to this for LITERAL DECADES and I cannot even right now!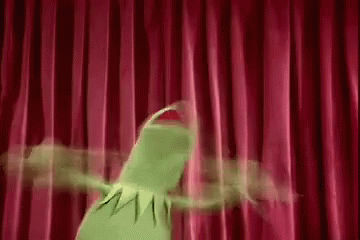 I don't think this is a good book to jump in on if you are new to the 'verse – if I've understood Smith's FAQ on the matter correctly, you should at least read the Rise of the Alliance arc before this one. But I highly encourage you to do so, because Sherwood Smith is a genius and Sartorias-deles is her masterpiece.
Bone Weaver
by
Aden Polydoros
Genres:
Fantasy
,
Queer Protagonists
Representation:
Bisexual MC, gay MC
Published on:
20th September 2022
Goodreads
"A heart-pounding adventure. Magic and monsters lurk in every corner as a headstrong trio search for their place in Aden Polydoros's haunting world." ––Chloe Gong, #1 New York Times bestselling author of These Violent Delights

From the author of The City Beautiful comes a haunting fantasy following Toma, adopted daughter of the benevolent undead, making her way across a civil war-torn continent to save her younger sister as she discovers she might possess magical powers herself.

The Kosa empire roils in tension, on the verge of being torn apart by a proletarian revolution between magic-endowed elites and the superstitious lower class, but seventeen-year-old Toma lives blissfully disconnected from the conflict in the empire with her adoptive family of benevolent undead.

When she meets Vanya, a charming commoner branded as a witch by his own neighbors, and the dethroned Tsar Mikhail himself, the unlikely trio bonds over trying to restore Mikhail's magic and protect the empire from the revolutionary leader, Koschei, whose forces have stolen the castle. Vanya has his magic, and Mikhail has his title, but if Toma can't dig deep and find her power in time, all of their lives will be at Koschei's mercy.

Praise for The City Beautiful "An achingly rendered exploration of queer desire, grief, and the inexorable scars of the past."—Katy Rose Pool, author of There Will Come A Darkness

"Chillingly sinister, warmly familiar, and breathtakingly transportive, The City Beautiful is the haunting, queer Jewish historical thriller of my darkest dreams." —Dahlia Adler, creator of LGBTQreads and editor of That Way Madness Lies
Polydoros impressed me with his debut The City Beautiful, and I've heard good things about this, his sophomore novel!
Rust in the Root
by
Justina Ireland
Genres:
Fantasy
,
Queer Protagonists
Representation:
Queer Black MC
Published on:
20th September 2022
Goodreads
The author of the visionary New York Times bestseller Dread Nation returns with another spellbinding historical fantasy set at the crossroads of race and power in America.

It is 1937, and Laura Ann Langston lives in an America divided--between those who work the mystical arts and those who do not. Ever since the Great Rust, a catastrophic event that blighted the arcane force called the Dynamism and threw America into disarray, the country has been rebuilding for a better future. And everyone knows the future is industry and technology--otherwise known as Mechomancy--not the traditional mystical arts.

Laura disagrees. A talented young queer mage from Pennsylvania, Laura hopped a portal to New York City on her seventeenth birthday with hopes of earning her mage's license and becoming something more than a rootworker.

But four months later, she's got little to show for it other than an empty pocket and broken dreams. With nowhere else to turn, Laura applies for a job with the Bureau of the Arcane's Conservation Corps, a branch of the US government dedicated to repairing the Dynamism so that Mechomancy can thrive. There she meets the Skylark, a powerful mage with a mysterious past, who reluctantly takes Laura on as an apprentice.

As they're sent off on their first mission together into the heart of the country's oldest and most mysterious Blight, they discover the work of mages not encountered since the darkest period in America's past, when Black mages were killed for their power--work that could threaten Laura's and the Skylark's lives, and everything they've worked for.
Listen, I don't care what Justina Ireland writes, I will read anything she publishes!
Fraternity
by
Andy Mientus
Genres:
Horror
,
Queer Protagonists
,
Contemporary or Urban Fantasy
Representation:
Queer MCs, Black gay MC
Published on:
20th September 2022
Goodreads
A queer, dark academia YA about a mysterious boarding school, a brotherhood that must stay in the shadows, and an ancient evil that could tear it all apart.

In the fall of 1991, Zooey Orson transfers to the Blackfriars School for Boys hoping for a fresh start following a scandal at his last school. However, he quickly learns that he isn't the only student keeping a secret. Before he knows it, he's fallen in with a group of boys who all share the same secret, one which they can only express openly within the safety of the clandestine gatherings of the Vicious Circle––the covert club for gay students going back decades. But when the boys unwittingly happen upon the headmaster's copy of an arcane occult text, they unleash an eldritch secret so terrible, it threatens to consume them all.

A queer paranormal story set during the still-raging AIDS crisis, Fraternity examines a time not so long ago when a secret brotherhood lurked in the shadows. What would Zooey and his friends do to protect their found family?
Queer boys getting up to occult shenanigans? You have my attention, sir.
In the House of Transcendence
by
Amanda Ross
Genres:
Fantasy
,
Queer Protagonists
Representation:
Black queer MC
Published on:
22nd September 2022
Goodreads
Zora is a necromancer. Some say she's gifted, others say she's cursed, but her abilities always terrify her. Hoping to start a new life, she flees her childhood home and travels to Savannah, but she soon learns that some things can't be changed.

There, she meets an alluring and powerful witch named Birdie. She offers Zora a proposition: she'll give Zora a place to stay, a job dancing at a magical burlesque club called Nightingale's, and help controlling her powers if Zora can solve her lover's murder.

Zora accepts Birdie's offer and is soon drawn into the magical community of Savannah, where rituals and magical fights are performed in grand old homes, potions can make people float on air, and three magical houses vie for dominance. As she tries to put the pieces together and solve the murder, Zora gets caught in the sight of the very forces responsible for the killing.

Can she rise up and learn to control her powers and solve the murder or will her fears cause her to lose it all?
Definitely one of the books I'm most excited about this week! I only heard about it a few weeks ago, and I've been heart-eyes ever since. It sounds SO GOOD!
Deep Ocean
by
Stefani Freeman
Genres:
Fantasy
Published on:
22nd September 2022
On the first day of her honeymoon a young woman inadvertently discovers that she's a descendant of a pod of mermaids once revered for their unrelenting disruption of the slave trade across the Atlantic. As the tensions rise between the remaining mermaids who face looming rediscovery, what role will she play in the future of her people? As technology continues to make the deep ocean more and more accessible by the decade, what will happen if myths from the past refuse to stay lost to the tides of time?
I am 99.9% sure this is about Black mermaids – what excellent timing, if so! – but I haven't been able to confirm it, and I haven't seen any early reviews. But those mermaids on the cover – come on, look at their hair!
Regardless, I love the premise, and can't wait to, ahem, dive in to this one!
Will you be reading any of these? Let me know!
Related Posts