If you haven't heard yet, the Tarot Sequence fandom (and anyone else who'd like to join in!) are taking part in a Black Lives Matter reading bingo! If you haven't read the Tarot Sequence, no worries: all you need to know is that the bingo squares are inspired by tarot cards, and each square can only be filled by a book written by a Black author!
And also: prizes. You definitely need to know about the prizes. Click on the link above to read all about them!
Honestly, I'm shocked by how difficult it was to put together this reading list. Kathy announced the bingo two weeks ago, and I've only just finished up this post. I mean, part of it was me making it harder on myself – I insisted on filling as many squares as I could with fantasy books, and I probably would have had an easier time if I'd been more willing to read contemporary fiction. But still. I've known for ages that the publishing industry is one that's incredibly unwelcoming for authors of colour – but I knew it intellectually, you know? In my head. I don't think it really hit home in my gut until I had to sit down and look for Black authors.
It's not that there's none. But damn. There's not nearly enough. Especially in spec-fic.
But here's my list, at last! Feel free to nab any of my suggestions to fill your own squares!
Fool: Middle-Grade
Dragons in a Bag (Dragons in a Bag #1)
by
Zetta Elliott
Goodreads
The dragon's out of the bag in this diverse, young urban fantasy from an award-winning author!

When Jaxon is sent to spend the day with a mean old lady his mother calls Ma, he finds out she's not his grandmother--but she is a witch! She needs his help delivering baby dragons to a magical world where they'll be safe. There are two rules when it comes to the dragons: don't let them out of the bag, and don't feed them anything sweet. Before he knows it, Jax and his friends Vikram and Kavita have broken both rules! Will Jax get the baby dragons delivered safe and sound? Or will they be lost in Brooklyn forever?

AN NPR BEST BOOK OF THE YEAR
A CHICAGO PUBLIC LIBRARY BEST BOOK OF THE YEAR
A KIRKUS REVIEWS BEST BOOK OF THE YEAR
This looks super-cute, and also: dragons!
Martyr: a book about change, surrender or letting go
Starbook
by
Ben Okri
Goodreads
Starbook tells the tale of a prince and a maiden in a mythical land where a golden age is ending. Their fragile story considers the important questions we all face, exploring creativity, wisdom, suffering and transcendence in a time when imagination still ruled the world. A magnificent achievement and a modern-day parable, Starbook offers a vision of life far greater than ourselves.
This is actually a book I picked up when I was very young – before I was a teenager. I liked the title and the cover, but I never finished it – I wasn't mature enough to understand it yet. But I'm really looking forward to giving it another go!
Magician: set in a secondary world
A Song of Wraiths and Ruin (A Song of Wraiths and Ruin, #1)
by
Roseanne A. Brown
Goodreads
The first in an immersive fantasy duology inspired by West African folklore in which a grieving crown princess and a desperate refugee find themselves on a collision course to murder each other despite their growing attraction—from debut author Roseanne A. Brown. Perfect for fans of Tomi Adeyemi, Renée Ahdieh, and Sabaa Tahir.

For Malik, the Solstasia festival is a chance to escape his war-stricken home and start a new life with his sisters in the prosperous desert city of Ziran. But when a vengeful spirit abducts Malik's younger sister, Nadia, as payment into the city, Malik strikes a fatal deal—kill Karina, Crown Princess of Ziran, for Nadia's freedom.

But Karina has deadly aspirations of her own. Her mother, the Sultana, has been assassinated; her court threatens mutiny; and Solstasia looms like a knife over her neck. Grief-stricken, Karina decides to resurrect her mother through ancient magic . . . requiring the beating heart of a king. And she knows just how to obtain one: by offering her hand in marriage to the victor of the Solstasia competition.

When Malik rigs his way into the contest, they are set on a heart-pounding course to destroy each other. But as attraction flares between them and ancient evils stir, will they be able to see their tasks to the death?
I'm actually reading this now, and let me tell you: it's even better than the cover would lead you to expect!
Chariot: memoir
All Boys Aren't Blue: A Memoir-Manifesto
by
George M. Johnson
Goodreads
Both a primer for teens eager to be allies as well as a reassuring testimony for young queer men of color, All Boys Aren't Blue covers topics such as gender identity, toxic masculinity, brotherhood, family, structural marginalization, consent, and Black joy.

In a series of personal essays, prominent journalist and LGBTQIA+ activist George M. Johnson explores his childhood, adolescence, and college years in New Jersey and Virginia. From the memories of getting his teeth kicked out by bullies at age five, to flea marketing with his loving grandmother, to his first sexual relationships, this young-adult memoir weaves together the trials and triumphs faced by Black queer boys.
This one's described as a 'memoir-manifesto', so I'm extra excited to start reading it!
Justice: based on or inspired by real life injustice
A Song Below Water
by
Bethany C. Morrow
Goodreads
Tavia is already at odds with the world, forced to keep her siren identity under wraps in a society that wants to keep her kind under lock and key. Never mind she's also stuck in Portland, Oregon, a city with only a handful of black folk and even fewer of those with magical powers. At least she has her bestie Effie by her side as they tackle high school drama, family secrets, and unrequited crushes.

But everything changes in the aftermath of a siren murder trial that rocks the nation; the girls' favorite Internet fashion icon reveals she's also a siren, and the news rips through their community. Tensions escalate when Effie starts being haunted by demons from her past, and Tavia accidentally lets out her magical voice during a police stop. No secret seems safe anymore—soon Portland won't be either.
Although A Song Below Water has many sources of inspiration, one is definitely the Say Her Name…movement? Campaign? Demand? I don't know what the right word is, but it's important, and bringing sirens into that sounds incredible.
Hierophant: coming-of-age or YA contemporary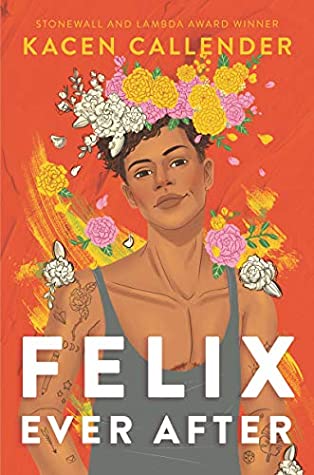 Felix Ever After
by
Kacen Callender
Goodreads
From Stonewall and Lambda Award-winning author Kacen Callender comes a revelatory YA novel about a transgender teen grappling with identity and self-discovery while falling in love for the first time.

Felix Love has never been in love—and, yes, he's painfully aware of the irony. He desperately wants to know what it's like and why it seems so easy for everyone but him to find someone. What's worse is that, even though he is proud of his identity, Felix also secretly fears that he's one marginalization too many—Black, queer, and transgender—to ever get his own happily-ever-after.

When an anonymous student begins sending him transphobic messages—after publicly posting Felix's deadname alongside images of him before he transitioned—Felix comes up with a plan for revenge. What he didn't count on: his catfish scenario landing him in a quasi–love triangle....

But as he navigates his complicated feelings, Felix begins a journey of questioning and self-discovery that helps redefine his most important relationship: how he feels about himself.

Felix Ever After is an honest and layered story about identity, falling in love, and recognizing the love you deserve.
This has been on my radar for a while, but I generally don't have time for the rare contemporary books that catch my attention: there's just so much fantasy to read! But so many people have said so many wonderful things about Felix, and this square is exactly the justification I needed to set aside the fantasy stories for just a minute!
Temperance: set during the 1920s or 1930s
The Ballad of Black Tom
by
Victor LaValle
Goodreads
People move to New York looking for magic and nothing will convince them it isn't there.

Charles Thomas Tester hustles to put food on the table, keep the roof over his father's head, from Harlem to Flushing Meadows to Red Hook. He knows what magic a suit can cast, the invisibility a guitar case can provide, and the curse written on his skin that attracts the eye of wealthy white folks and their cops. But when he delivers an occult tome to a reclusive sorceress in the heart of Queens, Tom opens a door to a deeper realm of magic, and earns the attention of things best left sleeping.

A storm that might swallow the world is building in Brooklyn. Will Black Tom live to see it break?
This was the hardest square to fill, I think, especially with my insistence on fantasy-or-bust. As far as I can tell this is the only Black-authored, English-language fantasy book about the 1920s! That's…kind of appalling.
High Priestess: mystery
Rosewater (The Wormwood Trilogy, #1)
by
Tade Thompson
Goodreads
Tade Thompson's Rosewater is the start of an award-winning, cutting edge trilogy set in Nigeria, by one of science fiction's most engaging new voices.

Rosewater is a town on the edge. A community formed around the edges of a mysterious alien biodome, its residents comprise the hopeful, the hungry and the helpless—people eager for a glimpse inside the dome or a taste of its rumored healing powers.

Kaaro is a government agent with a criminal past. He has seen inside the biodome, and doesn't care to again—but when something begins killing off others like himself, Kaaro must defy his masters to search for an answer, facing his dark history and coming to a realization about a horrifying future.
It's a murder mystery! That counts, right?
It had better, because if I have to read a real-world mystery without any fantastical elements at all, it won't be pretty!
Tower: a building or structure on the cover
The Chaos
by
Nalo Hopkinson
Goodreads
An acclaimed fantasy author navigates the world between myth and chaos in this compelling exploration of identity, told with a Caribbean lilt.

Sixteen-year-old Scotch struggles to fit in—at home she's the perfect daughter, at school she's provocatively sassy, and thanks to her mixed heritage, she doesn't feel she belongs with the Caribbeans, whites, or blacks. And even more troubling, lately her skin is becoming covered in a sticky black substance that can't be removed. While trying to cope with this creepiness, she goes out with her brother—and he disappears. A mysterious bubble of light just swallows him up, and Scotch has no idea how to find him. Soon, the Chaos that has claimed her brother affects the city at large, until it seems like everyone is turning into crazy creatures. Scotch needs to get to the bottom of this supernatural situation ASAP before the Chaos consumes everything she's ever known—and she knows that the black shadowy entity that's begun trailing her every move is probably not going to help.

A blend of fantasy and Caribbean folklore, at its heart this tale is about identity and self acceptance—because only by acknowledging her imperfections can Scotch hope to save her brother.
Look! This one has a whole BUNCH of structures on the cover – an entire city!
Emperor: father MC or father-child relationship
We Cast a Shadow
by
Maurice Carlos Ruffin
Goodreads
A bold, provocative debut for fans of Get Out and Paul Beatty's The Sellout , about a father who will do anything to protect his son--even if it means turning him white.

How far would you go to protect your child?

Our narrator faces an impossible decision. Like any father, he just wants the best for his son Nigel, a biracial boy whose black birthmark is growing larger by the day. In this near-future society plagued by resurgent racism, segregation, and expanding private prisons, our narrator knows Nigel might not survive. Having watched the world take away his own father, he is determined to stop history from repeating itself.

There is one potential solution: a new experimental medical procedure that promises to save lives by turning people white. But in order to afford Nigel's whiteness operation, our narrator must make partner as one of the few Black associates at his law firm, jumping through a series of increasingly surreal hoops--from diversity committees to plantation tours to equality activist groups--in an urgent quest to protect his son.

This electrifying, suspenseful novel is at once a razor-sharp satire of surviving racism in America and a profoundly moving family story. Writing in the tradition of Ralph Ellison and Franz Kafka, Maurice Carlos Ruffin fearlessly shines a light on the violence we inherit, and on the desperate things we do for the ones we love.
This sounds…weird as heck and very thought-provoking. Definitely not a premise I'd trust a white author with! We'll see how it goes.
Moon: explores mental health
Work for It (Just for Him, #4)
by
Talia Hibbert
Goodreads
For men like us, trust doesn't come easy.

In this village, I'm an outcast: Griffin Everett, the scowling giant who prefers plants to people. Then I meet Keynes, a stranger from the city who's everything I'm not: sharp-tongued, sophisticated, beautiful. Free. For a few precious moments in a dark alleyway, he's also mine, hot and sweet under the stars… until he crushes me like dirt beneath his designer boot.

When the prettiest man I've ever hated shows up at my job the next day, I'm not sure if I want to strangle him or drag him into bed. Actually—I think I want both. But Keynes isn't here for the likes of me: he makes that painfully clear. With everyone else at work, he's all gorgeous, glittering charm—but when I get too close, he turns vicious.

And yet, I can't stay away. Because there's something about this ice king that sets me on fire, a secret vulnerability that makes my chest ache. I'll do whatever it takes to sneak past his walls and see the real man again.

The last thing I expect is for that man to ruin me.

Work for It is 80,000 words of hot, angst-filled, M/M romance featuring a cynical city boy, a gruff, soft-hearted farmer, and a guaranteed happy-ever-after. No cheating, no cliff-hangers, just love. (Eventually.)
Yep, back to contemporary. The sacrifices requested of us! /sarcasm> I'm mostly worried about the first-person, since I don't generally get on with books written that way, but we'll see? I've heard good things!
Sun: optimistic; hopepunk book
A Phoenix First Must Burn: Sixteen Stories of Black Girl Magic, Resistance, and Hope
by
Patrice Caldwell
,
Elizabeth Acevedo
,
Amerie
,
Dhonielle Clayton
,
Jalissa Corrie
,
Somaiya Daud
,
Charlotte Davis
,
Alaya Dawn Johnson
,
Justina Ireland
,
Danny Lore
,
L.L. McKinney
,
Danielle Paige
,
Rebecca Roanhorse
,
Karen Strong
,
Ashley Woodfolk
,
Ibi Zoboi
Goodreads
Sixteen tales by bestselling and award-winning authors that explore the Black experience through fantasy, science fiction, and magic.

Evoking Beyoncé's Lemonade for a teen audience, these authors who are truly Octavia Butler's heirs, have woven worlds to create a stunning narrative that centers Black women and gender nonconforming individuals. A Phoenix First Must Burn will take you on a journey from folktales retold to futuristic societies and everything in between. Filled with stories of love and betrayal, strength and resistance, this collection contains an array of complex and true-to-life characters in which you cannot help but see yourself reflected. Witches and scientists, sisters and lovers, priestesses and rebels: the heroines of A Phoenix First Must Burn shine brightly. You will never forget them.

Authors include Elizabeth Acevedo, Amerie, Dhonielle Clayton, Jalissa Corrie, Somaiya Daud, Charlotte Davis, Alaya Dawn Johnson, Justina Ireland, Danny Lore, L.L. McKinney, Danielle Paige, Rebecca Roanhorse, Karen Strong, Ashley Woodfolk, and Ibi Zoboi.
This has been waiting on my Kindle since March, and I'm glad to have this reading challenge to make me finally pick it up. I genuinely can't wait to read it and can't believe it's taken me so long!
Free
The Lesson
by
Cadwell Turnbull
Goodreads
THE LESSON explores the nature of belief, the impact of colonialism, and asks how far are we willing to go for progress? Breaking ground as one of the first science fiction novels set in the Virgin Islands, THE LESSON is not only a thought-provoking literary work, delving deeply into allegorical themes of colonialism, but also vividly draws the community of Charlotte Amalie, wherefrom the author hails.

An alien ship rests over Water Island. For five years the people of the U.S. Virgin Islands have lived with the Ynaa, a race of super-advanced aliens on a research mission they will not fully disclose. They are benevolent in many ways but meet any act of aggression with disproportional wrath. This has led to a strained relationship between the Ynaa and the local Virgin Islanders and a peace that cannot last. A year after the death of a young boy at the hands of an Ynaa, three families find themselves at the center of the inevitable conflict, witness and victim to events that will touch everyone and teach a terrible lesson.
This is another I've had this on my tbr for quite a while, and this book bingo is an excellent excuse to bump it up to the top! It doesn't quite fit any of the other prompts, I don't think, but that's what free squares are for, right?
(Right? I think? I don't know how real bingo works!)
Misfit: feat found family
War Girls (War Girls, #1)
by
Tochi Onyebuchi
Goodreads
The year is 2172. Climate change and nuclear disasters have rendered much of earth unlivable. Only the lucky ones have escaped to space colonies in the sky.

In a war-torn Nigeria, battles are fought using flying, deadly mechs and soldiers are outfitted with bionic limbs and artificial organs meant to protect them from the harsh, radiation-heavy climate. Across the nation, as the years-long civil war wages on, survival becomes the only way of life.

Two sisters, Onyii and Ify, dream of more. Their lives have been marked by violence and political unrest. Still, they dream of peace, of hope, of a future together.

And they're willing to fight an entire war to get there.
I started reading this last year, but did that thing I do sometimes where I just keep starting new books instead of finishing old ones, and it got lost in the chaos. What I read was amazing, though, and I'm looking forward to diving back in!
Lovers: feat strong friendships or romance
A Princess in Theory (Reluctant Royals, #1)
by
Alyssa Cole
Goodreads
From acclaimed author Alyssa Cole comes the tale of a city Cinderella and her Prince Charming in disguise . . .

Between grad school and multiple jobs, Naledi Smith doesn't have time for fairy tales…or patience for the constant e-mails claiming she's betrothed to an African prince. Sure. Right. Delete! As a former foster kid, she's learned that the only things she can depend on are herself and the scientific method, and a silly e-mail won't convince her otherwise.

Prince Thabiso is the sole heir to the throne of Thesolo, shouldering the hopes of his parents and his people. At the top of their list? His marriage. Ever dutiful, he tracks down his missing betrothed. When Naledi mistakes the prince for a pauper, Thabiso can't resist the chance to experience life—and love—without the burden of his crown.

The chemistry between them is instant and irresistible, and flirty friendship quickly evolves into passionate nights. But when the truth is revealed, can a princess in theory become a princess ever after?

Selected as one of the New York Times 100 Notable Books of 2018!
Listen, I don't even care that it's contemporary; the whole twist on the 'foreign prince spam email' thing delights me. This sounds super sweet and funny, and everything a good romance should be!
Strength: action-adventure
Given
by
Nandi Taylor
Goodreads
As a princess of the Yirba, Yenni is all-but-engaged to the prince of a neighboring tribe. She knows it's her duty to ensure peace for her people, but as her father's stubborn illness steadily worsens, she sets out on a sacred journey to the empire of Cresh, determined to find a way to save him at any cost, even though failure could mean the wrath of her gods and ruin for her people. One further complication? On the day she arrives at the Prevan Academy for Battle and Magical Arts, she meets an arrogant dragon-shifter named Weysh who claims she's his "Given", or destined mate. Muscular, beautiful (and completely infuriating), he's exactly the kind of distraction Yenni can't afford while her father's life hangs in the balance.

But while Yenni would like nothing more than to toss Weysh the man into the nearest river, Weysh the dragon quickly becomes a much-needed friend in the confusing northern empire. Yet when her affection for the dragon starts to transfer to the man, Yenni must decide what is more important: her duty to her tribe, or the call of her own heart.
I'm not…100%…sure if this fits the square. It was pitched to me as 'magic school gets called on its racism, plus dragons', but the blurb makes it sound more of a romance??? Well, I guess I'll find out!
Hermit: biography
Looking for Lorraine: The Radiant and Radical Life of Lorraine Hansberry
by
Imani Perry
Goodreads
A revealing portrait of one of the most gifted and charismatic, yet least understood, Black artists and intellectuals of the twentieth century.

Lorraine Hansberry, who died at thirty-four, was by all accounts a force of nature. Although best-known for her work A Raisin in the Sun, her short life was full of extraordinary experiences and achievements, and she had an unflinching commitment to social justice, which brought her under FBI surveillance when she was barely in her twenties. While her close friends and contemporaries, like James Baldwin and Nina Simone, have been rightly celebrated, her story has been diminished and relegated to one work—until now. In 2018, Hansberry will get the recognition she deserves with the PBS American Masters documentary "Lorraine Hansberry: Sighted Eyes/Feeling Heart" and Imani Perry's multi-dimensional, illuminating biography, Looking for Lorraine.

After the success of A Raisin in the Sun, Hansberry used her prominence in myriad ways: challenging President Kennedy and his brother to take bolder stances on Civil Rights, supporting African anti-colonial leaders, and confronting the romantic racism of the Beat poets and Village hipsters. Though she married a man, she identified as lesbian and, risking censure and the prospect of being outed, joined one of the nation's first lesbian organizations. Hansberry associated with many activists, writers, and musicians, including Malcolm X, Langston Hughes, Duke Ellington, Paul Robeson, W.E.B. Du Bois, among others. Looking for Lorraine is a powerful insight into Hansberry's extraordinary life—a life that was tragically cut far too short.
For the record, it is maddening how booksellers use the words 'biography', 'autobiography', and 'memoirs' interchangeably, when they all mean different things! (Although after I asked Kathy, who put the bingo square together, I can confirm that all three are eligible for this prompt.)
I knew I wanted to read about a queer Black woman if at all possible, and Lorraine Hansberry sounds like she was an incredible person. I very much want to know her story; hence this pick.
Wheel of Fortune: theme of 'actions have consequences'
Riot Baby
by
Tochi Onyebuchi
Goodreads
Rooted in foundational loss and the hope that can live in anger, Riot Baby is both a global dystopian narrative an intimate family story with quietly devastating things to say about love, fury, and the black American experience.

Ella and Kev are brother and sister, both gifted with extraordinary power. Their childhoods are defined and destroyed by structural racism and brutality. Their futures might alter the world. When Kev is incarcerated for the crime of being a young black man in America, Ella—through visits both mundane and supernatural—tries to show him the way to a revolution that could burn it all down.
In a perfect world, all Black girls would be given superpowers to make the police and everyone else pay for their actions.
(No: in a perfect world, they wouldn't need superpowers. But you know what I mean.)
Death: books published in the second half of 2020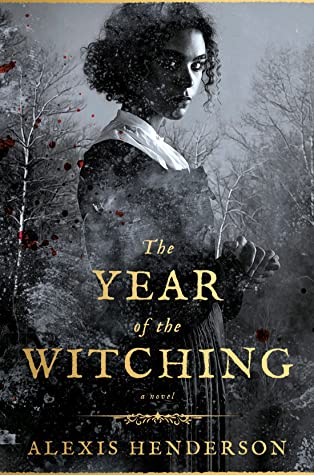 The Year of the Witching
by
Alexis Henderson
Goodreads
A young woman living in a rigid, puritanical society discovers dark powers within herself in this stunning, feminist fantasy debut.

In the lands of Bethel, where the Prophet's word is law, Immanuelle Moore's very existence is blasphemy. Her mother's union with an outsider of a different race cast her once-proud family into disgrace, so Immanuelle does her best to worship the Father, follow Holy Protocol, and lead a life of submission, devotion, and absolute conformity, like all the other women in the settlement.

But a mishap lures her into the forbidden Darkwood surrounding Bethel, where the first prophet once chased and killed four powerful witches. Their spirits are still lurking there, and they bestow a gift on Immanuelle: the journal of her dead mother, who Immanuelle is shocked to learn once sought sanctuary in the wood.

Fascinated by the secrets in the diary, Immanuelle finds herself struggling to understand how her mother could have consorted with the witches. But when she begins to learn grim truths about the Church and its history, she realizes the true threat to Bethel is its own darkness. And she starts to understand that if Bethel is to change, it must begin with her.
I AM SO EXCITED FOR THIS! SO EXCITED! It's out today and I am dying to start it!
Judgement: book with an overused trope
My Soul to Keep (African Immortals, #1)
by
Tananarive Due
Goodreads
When Jessica marries David, he is everything she wants in a family man: brilliant, attentive, ever youthful. Yet she still feels something about him is just out of reach. Soon, as people close to Jessica begin to meet violent, mysterious deaths, David makes an unimaginable confession: More than 400 years ago, he and other members of an Ethiopian sect traded their humanity so they would never die, a secret he must protect at any cost. Now, his immortal brethren have decided David must return and leave his family in Miami. Instead, David vows to invoke a forbidden ritual to keep Jessica and his daughter with him forever. Harrowing, engrossing and skillfully rendered, My Soul to Keep traps Jessica between the desperation of immortals who want to rob her of her life and a husband who wants to rob her of her soul. With deft plotting and an unforgettable climax, this tour de force reminiscent of early Anne Rice will win Due a new legion of fans.
I have been assured that My Soul to Keep does not contain vampires, but I think the immortal lover thing is enough of a trope to make it count, even without any blood-drinking.
Devil: a book you've been putting off/hesitant about reading
The Prey of Gods
by
Nicky Drayden
Goodreads
In South Africa, the future looks promising. Personal robots are making life easier for the working class. The government is harnessing renewable energy to provide infrastructure for the poor. And in the bustling coastal town of Port Elizabeth, the economy is booming thanks to the genetic engineering industry which has found a welcome home there. Yes--the days to come are looking very good for South Africans. That is, if they can survive the present challenges:

A new hallucinogenic drug sweeping the country . . .

An emerging AI uprising . . .

And an ancient demigoddess hellbent on regaining her former status by preying on the blood and sweat (but mostly blood) of every human she encounters.

It's up to a young Zulu girl powerful enough to destroy her entire township, a queer teen plagued with the ability to control minds, a pop diva with serious daddy issues, and a politician with even more serious mommy issues to band together to ensure there's a future left to worry about.
I did try to read this when it first came out, but I bounced off it. However, I adored Drayden's book Escaping Exodus – it went on my best of the decade list – so I'm willing to give it another try.
Empress: mother MC or mother-child relationship
Kingdom of Souls (Kingdom of Souls, #1)
by
Rena Barron
Goodreads
Magic has a price—if you're willing to pay.

Born into a family of powerful witchdoctors, Arrah yearns for magic of her own. But each year she fails to call forth her ancestral powers, while her ambitious mother watches with growing disapproval.

There's only one thing Arrah hasn't tried, a deadly last resort: trading years of her own life for scraps of magic. Until the Kingdom's children begin to disappear, and Arrah is desperate to find the culprit.

She uncovers something worse. The long-imprisoned Demon King is stirring. And if he rises, his hunger for souls will bring the world to its knees… unless Arrah pays the price for the magic to stop him.
This is yet another book I started reading, but which got lost in the chaos of my reading sprees, so I already know the complicated relationship between the main character and her mother is pretty central to this book. I'm really glad to have an excuse to pick this up again, because I was really enjoying it before it got lost!
Star: set in outer space
Do You Dream of Terra-Two?
by
Temi Oh
Goodreads
When an Earth-like planet is discovered, a team of six teens, along with three veteran astronauts, embark on a twenty-year trip to set up a planet for human colonization—but find that space is more deadly than they ever could have imagined.

Have you ever hoped you could leave everything behind?
Have you ever dreamt of a better world?
Can a dream sustain a lifetime?

A century ago, an astronomer discovered an Earth-like planet orbiting a nearby star. She predicted that one day humans would travel there to build a utopia. Today, ten astronauts are leaving everything behind to find it. Four are veterans of the twentieth century's space-race.

And six are teenagers who've trained for this mission most of their lives.

It will take the team twenty-three years to reach Terra-Two. Twenty-three years locked in close quarters. Twenty-three years with no one to rely on but each other. Twenty-three years with no rescue possible, should something go wrong.

And something always goes wrong.
The film Gravity (2018) had me literally sobbing with fear in the theatre, and my best friend had to look after me for hours afterward. I don't like space. At-fucking-all. Not the idea of being out in it, at least. So I'm praying Do You Dream of Terra-Two? does not become a nightmare for me.
New Atlantis: urban fantasy
A Blade So Black (Nightmare-Verse, #1)
by
L.L. McKinney
Goodreads
The first time the Nightmares came, it nearly cost Alice her life. Now she's trained to battle monstrous creatures in the dark dream realm known as Wonderland with magic weapons and hardcore fighting skills. Yet even warriors have a curfew.

Life in real-world Atlanta isn't always so simple, as Alice juggles an overprotective mom, a high-maintenance best friend, and a slipping GPA. Keeping the Nightmares at bay is turning into a full-time job. But when Alice's handsome and mysterious mentor is poisoned, she has to find the antidote by venturing deeper into Wonderland than she's ever gone before. And she'll need to use everything she's learned in both worlds to keep from losing her head . . . literally.
I've heard so many amazing things about this trilogy; it's past time I sat down and read it for myself!
World: set in a country that's not your own
The Changeling
by
Victor LaValle
Goodreads
One man's thrilling journey through an enchanted world to find his wife, who has disappeared after seemingly committing an unforgiveable act of violence, from the award-winning author of the The Devil in Silver and Big Machine.

Apollo Kagwa has had strange dreams that have haunted him since childhood. An antiquarian book dealer with a business called Improbabilia, he is just beginning to settle into his new life as a committed and involved father, unlike his own father who abandoned him, when his wife Emma begins acting strange. Disconnected and uninterested in their new baby boy, Emma at first seems to be exhibiting all the signs of post-partum depression, but it quickly becomes clear that her troubles go far beyond that. Before Apollo can do anything to help, Emma commits a horrific act—beyond any parent's comprehension—and vanishes, seemingly into thin air.

Thus begins Apollo's odyssey through a world he only thought he understood to find a wife and child who are nothing like he'd imagined. His quest begins when he meets a mysterious stranger who claims to have information about Emma's whereabouts. Apollo then begins a journey that takes him to a forgotten island in the East River of New York City, a graveyard full of secrets, a forest in Queens where immigrant legends still live, and finally back to a place he thought he had lost forever. This dizzying tale is ultimately a story about family and the unfathomable secrets of the people we love.
This prompt was probably the easiest, since I live in Finland, and no one but Fins set their books here. (I'm exaggerating. But not by much.) Which means I get to read this story about changelings even though it's set in the US instead of somewhere exotic. Score!
So, that's my list! How about you – are you up to the challenge? Remember, there's prizes!