New meds halfway through the month really threw me for a loop; I'm still adjusting, and not enjoying it at all. But I did get some reading done, and some reviews I'm pretty proud of.
Read
Where Machines Redeem the Lost is so far the weakest installment of the Machine Mandate series that I've yet read – or at least, the one I enjoyed the least. But everything else I read this month blew my mind. Pennyblade and Ansible (Seasons One and Two) were unexpected delights, and I knew I would love Saint Death's Daughter, A Strange and Stubborn Endurance, and A Taste of Gold and Iron – but I had no idea how much I'd love them! Particularly Saint Death's Daughter; I had to invent two new words just to describe it. (It's an athegravagant exhilerant, if you're wondering.)
And of course, I reread The Sunken Mall and The Hanged Man as part of the #TTSReadalong. Both even more excellent than I remembered, now that I've read book three and can spot even more of the clues and hints Edwards has been laying for us!
Two books out of ten – 20% of my reading – were by BIPOC authors this month. Not terrible! It's less than last month, but I read less overall than February, so I'm giving myself a pass this time.
Reviewed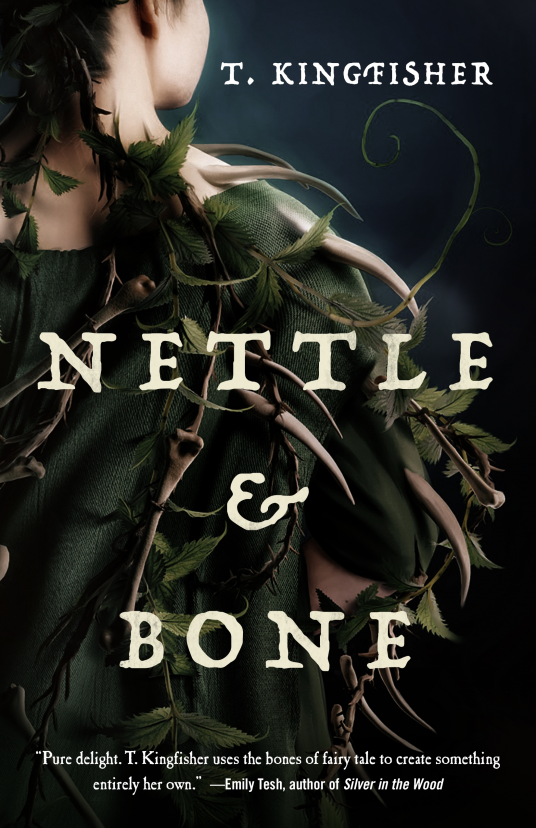 An average of a bit over one review a week is acceptable, but I really wanted to write more this month. Oh well!
(And anyway, if you count the mini-reviews, my total comes up to twelve! Much better.)
I have to say, I'm really, really proud of my review of Saint Death's Daughter – I worked even harder on it than I did for Cooney's Dark Breakers, which held the previous high score for hours-spent-on. Still not sure I did the book justice, but it was definitely one of the best reviews I've ever written.
(And my review for Fierce Femmes goes live later today!)
ARCs Received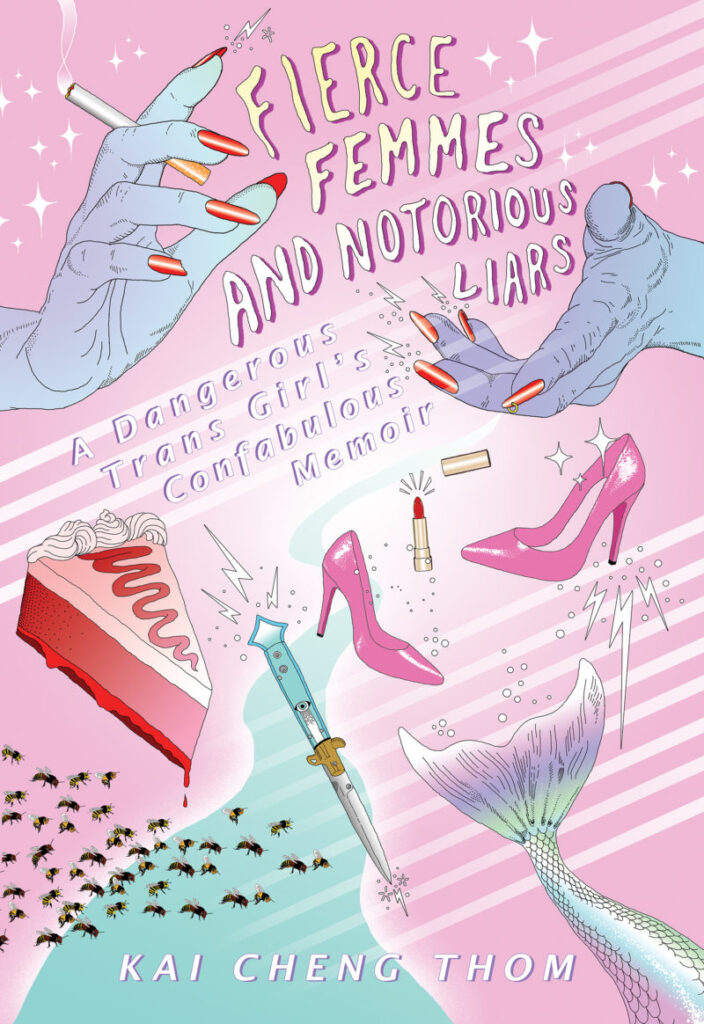 This month, I decided to try something pretty radical: contacting publishers to request ARCs. I wrote up a nice little resume for myself, emailed, and assumed it would be weeks before I heard back, if I ever did.
But…it…worked??? I got responses within a couple of business days and they were very happy to send me digital ARCs??? Even though I didn't lie in my resume thing at all???
…I think I have to officially stop calling myself a baby!blog, if real live publishers are taking me seriously!
Speaking of publishers; Kai Cheng Thom's Fierce Femmes and Notorious Liars has been out since 2016, but the publisher, Metonymy Press, sent me an early copy of the ebook edition they're set to release later this year. So it's an ARC, kind of, but of a book that is already out in the world – which is something we probably don't see too often!
All in all, a most excellent haul!
DNF-ed
I'm most heartbroken about Bone Orchard, The Language of Roses and Kaikeyi, all of which I was so excited for and was expecting to adore. Alas, it just wasn't to be.
Most of these I just didn't get invested in, but I outright despised The First Binding, which is packed so full of sexist, pretentious dudebro vibes I wanted to chuck it out a window. It's possible that it gets much better later in the book, but I see no reason to suffer through the awfulness for a chance that it improves. There are too many books that are wonderful from page one to waste time on one that isn't.
ARCs Outstanding
I'm hard at work on reviews for A Strange and Stubborn Endurance and A Taste of Gold and Iron, but honestly, Kathy's review of The Hourglass Throne is so freaking flawless I don't think anything I write about it could compare. (Which won't stop me trying, but – seriously, go read her review!)
Misc
As usual my Unmissable SFF of 2022 list has been updated throughout the month – cover reveals, some new books featured, dates shifted around, etc.
I started my Sunday Soupçons, a feature where I post mini-reviews every week! I've got to be honest, it's been a huge relief to get to scribble small reviews rather than always trying to make them in-depth. SOMETIMES YOU JUST WANT TO SHRIEK THAT A BOOK IS GOOD AND PEOPLE SHOULD READ IT!
I've also started including PoV as part of my book review form – meaning that from now on I'll list whether a book is in 1st or 3rd person (or 2nd, if someone is doing something Strange and Unusual) and past or present tense. Because I'd really like to have warning, going in – it makes me want to scream when I pick up a book I've been looking forward to and it's in 1st and present-tense – so I want to give any readers of my blog that head's up I wish someone would give me!
Speaking of things that would make my reading life easier – Netgalley now allows you to withdraw ARC requests!!! As someone who definitely has a problem with requesting far too many books, I'm especially grateful for this. It also officially means Netgalley > Edelweiss, since cancelling a request was the only advantage Edelweiss had over Netgalley in my eyes. WOO!
Last but certainly not least…my signed copies of Dark Breakers by CSE Cooney (one ARC, one finished copy) arrived, and it took me a while to open up the parcel because FEELS, and – well–
I'M NOT CRYING YOU'RE CRYING.
Looking Forward
NEW CATHERYNNE VALENTE NEW CATHERYNNE VALENTE NEW CATHERYNE VALENTE!!!!!!!!!!!!!!!!!!!!!!!!!!!!!!!!!!!!
Ahem.
It's a given that I'm ridiculously excited for Spear, Osmo Unknown, and Amongst Our Weapons – and if you think I'm not going to immediately reread Saint Death's Daughter on release day, you are entirely incorrect – but I also discovered that one of my new favourite authors, Merc Fen Wolfmoor, author of Wolf Among the Wild Hunt (read my review here) has gathered three previously-published short stories/novellas into one collection, The Lawless! Given that I utterly adored Wolf Among the Wild Hunt, I'm really excited to read more of Wolfmoor's work.
That wraps up March! May April be kind to us all.