All the way back in January, I posted my list of the books I was most looking forward to in the first half of 2021. Well, it's time for the sequel list – the SFF I can't wait to get my hands on from July to December! Feast your eyes and brace your pocketbooks for the 31 books I am hereby declaring unmissable! (Although I do reserve the right to add more books as I hear about them/they're announced/pub dates change!)
July
The Fallen (The Outside, #2)
by
Ada Hoffmann
Genres:
Queer Protagonists
,
Sci Fi
Representation:
Sapphic MC, sapphic autistic MC, F/F or wlw, queernorm world, genderfluid MC, pansexual MC
Published on:
13th July 2021
Goodreads
The laws of physics acting on the planet of Jai have been forever upended; its surface completed altered, and its inhabitants permanently changed. The artificially intelligent Gods that ruled the galaxy, fearing heresy and chaos, have become the planet's jailers. Tiv Hunt once trusted these Gods absolutely, but now her world has changed and her allegiance has shifted.

Now Tiv spends her days helping the last remaining survivors of Jai. Everyone is fighting for their freedom against unthinkable odds, and they call out for drastic action from their saviour, Yasira. But she has become deeply ill, debilitated by her Outside exposure, and she struggles to keep breathing let alone lead a revolution.

Hunted by the Gods, and Akavi, the disgraced angel, Yasira and Tiv them must delve further than ever before into the maddening mysteries of their fractured planet in order to save – or perhaps destroy – their fading world.
I utterly adored The Outside, but I thought it was a standalone – so you can imagine how freaking delighted I was when I found out we were getting a sequel! Amazing autism rep, quantum physics (kinda?), morally-grey angels, AI gods, and mindbreakingly Lovecraftian monsters??? SIGN ME THE HELL UP PLEASE AND THANK YOU.
You can check out my review here!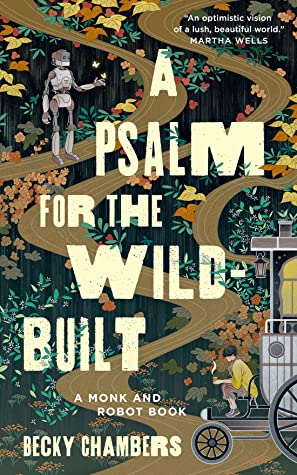 A Psalm for the Wild-Built (Monk & Robot, #1)
by
Becky Chambers
Genres:
Queer Protagonists
,
Sci Fi
Representation:
Agender MC, queernorm world
Published on:
13th July 2021
Goodreads
In A Psalm for the Wild-Built, Hugo Award-winner Becky Chambers's delightful new Monk & Robot series gives us hope for the future.

It's been centuries since the robots of Panga gained self-awareness and laid down their tools; centuries since they wandered, en masse, into the wilderness, never to be seen again; centuries since they faded into myth and urban legend.

One day, the life of a tea monk is upended by the arrival of a robot, there to honor the old promise of checking in. The robot cannot go back until the question of what do people need? is answered.

But the answer to that question depends on who you ask, and how.

They're going to need to ask it a lot.

Becky Chambers's new series asks: in a world where people have what they want, does having more matter?
It's Becky Chambers. It's Becky Chambers and tea monks. What more could you possibly need to know???
Well, if you do need more convincing, my review's over here!
Flash Fire (The Extraordinaries, #2)
by
T.J. Klune
Genres:
Queer Protagonists
,
Sci Fi
Representation:
Gay MC with ADHD, M/M or mlm, secondary F/F or wlw
Published on:
13th July 2021
Goodreads
Flash Fire is the explosive sequel to The Extraordinaries by USA Today bestselling author TJ Klune!

Nick landed himself the superhero boyfriend of his dreams, but with new heroes arriving in Nova City it's up to Nick and his friends to determine who is virtuous and who is villainous. Which is a lot to handle for a guy who just wants to finish his self-insert bakery AU fanfic.
I know everyone raved about House in the Cerulean Sea, but it was The Extraordinaries that stole my heart last year. So many giggles! So much fun! So much sneaky tropey cleverness! I can't wait to dive back into this story with book two…even if I have no idea at all how this is going to go!
The Splinter King (The God-King Chronicles, #2)
by
Mike Brooks
Genres:
Queer Protagonists
,
Epic Fantasy
Representation:
Queernorm culture, nonbinary MC, gay MC, nonbinary secondary character/love interest
Published on:
15th July 2021
Goodreads
THE WORLD FRACTURES AS A DEAD GOD RISES . . .

Darel, dragon knight and the new leader of Black Keep, must travel to the palace of the God-King to beg for the lives of his people. But in the capital of Narida, Marin and his warrior husband will be drawn into a palace coup, and Princess Tila will resort to murder to keep her hold on power.

In the far reaches of the kingdom an heir in exile is hunted by assassins, rumours of a rival God-King abound, and daemonic forces from across the seas draw ever nearer...

A saga of truly epic proportions, The Splinter King is the captivating sequel to Mike Brooks' The Black Coast. A spectacular adventure featuring a large cast of dragon riders, royalty, knights and deities, this new series is an unmissable treat for any fantasy reader.
The Black Coast was already one of my favourite books of 2021; I can't believe we get the sequel already this year!!! Although it's only the UK that's getting it so early; it won't be released in the US until September. But still! Normalised nonbinary gender roles! Casual queerness! DRAGONS WITH FEATHERS!!! Gimme!
The Past Is Red
by
Catherynne M. Valente
Genres:
Sci Fi
Published on:
20th July 2021
Goodreads
Catherynne M. Valente, the bestselling and award-winning creator of Space Opera and The Girl Who Circumnavigated Fairyland returns with The Past is Red, the enchanting, dark, funny, angry story of a girl who made two terrible mistakes: she told the truth and she dared to love the world.

The future is blue. Endless blue...except for a few small places that float across the hot, drowned world left behind by long-gone fossil fuel-guzzlers. One of those patches is a magical place called Garbagetown.

Tetley Abednego is the most beloved girl in Garbagetown, but she's the only one who knows it. She's the only one who knows a lot of things: that Garbagetown is the most wonderful place in the world, that it's full of hope, that you can love someone and 66% hate them all at the same time.

But Earth is a terrible mess, hope is a fragile thing, and a lot of people are very angry with her. Then Tetley discovers a new friend, a terrible secret, and more to her world than she ever expected.
I will read anything Valente writes; she is my co-favourite writer of all time. But this is an expansion of/sequel to the novella The Future Is Blue, which featured in the collection of the same name – and it's freaking amazing, which you can read about in more detail at my review!
A Radical Act of Free Magic (The Shadow Histories, #2)
by
H.G. Parry
Genres:
Historical Fantasy
Representation:
Black MC, Black secondary characters
Published on:
20th July 2021
Goodreads
The Concord has been broken, and a war of magic engulfs the world.

In France, the brilliant young battle-mage Napoleon Bonaparte has summoned a kraken from the depths, and under his command the Army of the Dead have all but conquered Europe. Britain fights back, protected by the gulf of the channel and powerful fire-magic, but Wilberforce's own battle to bring about free magic and abolition has met a dead end in the face of an increasingly fearful and repressive government. In Saint Domingue, Fina watches as Toussaint Louverture navigates these opposing forces to liberate the country.

But there is another, even darker war being fought beneath the surface: the first vampire war in hundreds of years. The enemy blood magician who orchestrated Robespierre's downfall is using the Revolutionary Wars to bring about a return to dark magic to claim all of Europe. Across the world, only a few know of his existence and the choices they make will shape the new age of magic.
A Declaration of the Rights of Magicians was one of my favourites of 2020, and this series is a duet/duology – so not only will we find out what happens next, we'll find out how it all ends in this book!
I'm pretty much equal parts excited and anxious. Especially about the tentacles on the cover. WE'RE GETTING A KRAKEN!
August
Redemptor (Raybearer, #2)
by
Jordan Ifueko
Genres:
Epic Fantasy
Representation:
Black cast, asexual secondary character, minor sapphic and achillean characters, queernorm world
Published on:
17th August 2021
Goodreads
The hotly anticipated sequel to the instant New York Times bestselling YA fantasy about Tarisai's quest to change her fate.

For the first time, an Empress Redemptor sits on Aritsar's throne.

To appease the sinister spirits of the dead, Tarisai must now anoint a council of her own, coming into her full power as a Raybearer. She must then descend into the Underworld, a sacrifice to end all future atrocities.

Tarisai is determined to survive. Or at least, that's what she tells her increasingly distant circle of friends. Months into her shaky reign as empress, child spirits haunt her, demanding that she pay for past sins of the empire.

With the lives of her loved ones on the line, assassination attempts from unknown quarters, and a handsome new stranger she can't quite trust . . . Tarisai fears the pressure may consume her. But in this finale to the Raybearer duology, Tarisai must learn whether to die for justice . . . or to live for it.
Raybearer is one of the best books I've ever read – and will be on my Best of the Decade list come 2029 – and I genuinely cannot wait to find out what happens next and how the story ends!
And I mean. Just look at that cover!
Faeries of the Faultlines: Expanded, Edited Edition
by
Iris Compiet
,
Brian Froud
,
Alan Lee
Genres:
Fantasy
Published on:
17th August 2021
Goodreads
Iris Compiet is the rarest of artist: That who invokes a complete and cohesive reality with every image she creates. Beautiful, powerful and contemplative all at once. — Guillermo Del Toro

Let me tell you about Faeries, let me take you away on a journey, an adventure.

The Faultlines is an ancient name given to those places where the veil between this world and the Other is thinnest. It is the place where faeries dwell, creatures creep, and magic oozes through the cracks. Recently the Faultlines have been stirring, opening up to all who wish to see, and to all who dare to venture...

Faeries of the Faultlines was an instant Kickstarter success in 2017, and this edited, expanded edition includes the complete original documentation from the greenmen to mermaids, with expanded sections and many more faeries to meet!
Beautifully illustrated compendiums of magical beings will always make me sit up and pay attention. I missed out on the Kickstarter campaign, but that just makes me even more eager to get my hands on this expanded edition!
The Forever Place (Summerhill Supers #2)
by
J.C. Lillis
Genres:
Queer Protagonists
,
Sci Fi
Representation:
M/M or mlm
Published on:
18th August 2021
Goodreads
Since his breakup with his longtime boyfriend, small-town superhero Levon Ludlow has undergone an extreme life makeover. He's got two new jobs, a remodeled house, custom-tailored trousers, and the power to talk to an even wider array of snarky and cantankerous animals. He swears he's too busy with his new life to miss his old love—so when Jay calls with a problem only Levon can help with, he's sure he can keep it professional and drama-free. Even if it DOES involve two weeks at a honeymoon resort with his ex.

Pairing up as a makeshift team, Levon and Jay head for the Valentines island resort in the Florida Keys, where an outbreak of scandalous guest behavior is linked to a flock of red birds and their strange and alluring song. Levon's mission: use his animal-talking expertise to decode the birds' song, uncover their goal, and send them back where they came from. Jay's mission: use his water-moving skills to protect the island from a storm that's brewing on the horizon. As Levon and Jay work together and reminisce in this land of heart-shaped tubs and vibrating beds, a flood of old feeling pulls them under—but unresolved issues and guilty secrets could kill their second chance before it gets off the ground. Can they come back together, once and for all, and find a new forever place that works for them both?

The sun-drenched sequel to the bittersweet YOU FIRST, this adult romcom is a funny valentine to superhero stories, found families, and love of all kinds, the old and the new.
You First was one of my favourite books of 2019, a quiet, soft, sweet – and bittersweet – little book about superheroes and love and the different ways there are to be a grown-up, and I flat-out SCREECHED with delight when I found out we were getting a sequel! I hardly know what to expect from it, but I know it's going to be lovely – and that I'm sure to love it!
After the Dragons
by
Cynthia Zhang
Genres:
Queer Protagonists
,
Science Fantasy
Representation:
Biracial queer MC, M/M or mlm
Published on:
19th August 2021
Goodreads

Dragons were fire and terror to the Western world, but in the East they brought life-giving rain…

Now, no longer hailed as gods and struggling in the overheated pollution of Beijing, only the Eastern dragons survive. As drought plagues the aquatic creatures, a mysterious disease—shaolong, or "burnt lung"—afflicts the city's human inhabitants.

Jaded college student Xiang Kaifei scours Beijing streets for abandoned dragons, distracting himself from his diagnosis. Elijah Ahmed, a biracial American medical researcher, is drawn to Beijing by the memory of his grandmother and her death by shaolong. Interest in Beijing's dragons leads Kai and Eli into an unlikely partnership. With the resources of Kai's dragon rescue and Eli's immunology research, can the pair find a cure for shaolong and safety for the dragons? Eli and Kai must confront old ghosts and hard truths if there is any hope for themselves or the dragons they love.
Mary Robinette Kowal called this "a slim, beautiful jewel-box of a novel", multiple reviewers have described it as gentle hopepunk, and I am simply enchanted by the premise!
In the Watchful City
by
S. Qiouyi Lu
Genres:
Queer Protagonists
,
Science Fantasy
Representation:
Nonbinary cast
Published on:
31st August 2021
Goodreads
In the Watchful City explores borders, power, diaspora, and transformation in an Asian-inspired mosaic novella that melds the futurism of Lavie Tidhar's Central Station with the magical wonder of Catherynne M. Valente's Palimpsest.

The city of Ora uses a complex living network called the Gleaming to surveil its inhabitants and maintain harmony. Anima is one of the cloistered extrasensory humans tasked with watching over Ora's citizens. Although ær world is restricted to what æ can see and experience through the Gleaming, Anima takes pride and comfort in keeping Ora safe from all harm.

All that changes when a mysterious visitor enters the city carrying a cabinet of curiosities from around the world, with a story attached to each item. As Anima's world expands beyond the borders of Ora to places—and possibilities—æ never before imagined to exist, æ finds ærself asking a question that throws into doubt ær entire purpose: What good is a city if it can't protect its people?
Lyrical prose, a nonbinary cast, and futuristic cities? Not to mention a comparison to Valente in the pitch??? I was sold long before I saw that stunning cover! My review gave it a full five stars for being utterly flawless!
Punderworld, Volume 1
by
Linda Šejić
Genres:
Fantasy
Published on:
31st August 2021
Goodreads
Hades and Persephone's love-struck misadventures.

The classic tale of Greek mythology, but 100% more awkwardly relatable. Hades is the officious, antisocial ruler of the Underworld; Persephone, daughter of Demeter, is an earth goddess of growth and renewal - they've been crushing on each other for the past two centuries. But when a festival (and a little liquid courage) present an opportunity to put an end to their olympian will-they-won't-they, a meddlesome pantheon and several titanic misassumptions threaten to give every god in the sky the wrong impression... and leave their romance dead before it can bloom.
I'm sure there are many other comics and graphic novels coming out that I just don't know about – for the most part I'm not a huge comics reader. (I read them too fast!) But this one has been on my radar for ages – I follow Sejic over on tumblr – and the gorgeous art, humour, and attention to worldbuilding-detail all make me swoon. I can't wait to finally have a copy for my bookshelf!
September
The Flames of Albiyon
by
Jean Menzies
Genres:
Fantasy
,
Queer Protagonists
Representation:
F/F or wlw
Published on:
2nd September 2021
Goodreads
A century since the monarchy was overthrown the country of Albiyon has become a haven for its citizens, the young scholar Adairia included. Raised within the Albiyan university's walls she has dedicated her life to the pursuit of knowledge. Preferring to hole up in the library than seek adventure elsewhere, she has grown accustomed to her comfortable routine… until the day everything changes.

When she unwittingly awakens a sleeping dragon's egg, Adairia is thrust into unfamiliar territory. Never having dreamed of dragons she is forced to seek out guidance from the exhilarating Isla, last direct descendent of the royal family and companion to a century's old dragon. Together they must navigate the surprises to come; for beyond the prospect of a new-born dragon Albiyon is about to face a dangerous conspiracy that threatens the peace of their realm.

Flames of Albiyon is a story of friendship, love, and acceptance that celebrates queer identity.
This looks really cute and sweet? If that premise didn't get my attention I'd definitely be charmed by that cover!
The All-Consuming World
by
Cassandra Khaw
Genres:
Queer Protagonists
,
Sci Fi
Representation:
Queer cast
Published on:
7th September 2021
Goodreads
A diverse team of broken, diminished former criminals get back together to solve the mystery of their last, disastrous mission and to rescue a missing and much-changed comrade... but they're not the only ones in pursuit of the secret at the heart of the planet Dimmuborgir. The highly-evolved AI of the universe have their own agenda and will do whatever it takes to keep humans from ever controlling the universe again. This band of dangerous women, half-clone and half-machine, must battle their own traumas and a universe of sapient ageships who want them dead, in order to settle their affairs once and for all.

Cassandra Khaw's debut novel is a page-turning exploration of humans and machines that is perfect for readers of Ann Leckie, Ursula Le Guin, and Kameron Hurley.
When I saw a trusted reviewer raving about this, I had to request it on Netgalley, and WOW. Just wow. The All-Consuming World is without question one of the best books of the year and is going to catapult Khaw to the top of Authors To Watch lists, because it's just that freaking amazing. I am unspeakably in love with it and everyone else with sense is going to be too!
No Gods, No Monsters (The Convergence Saga, #1)
by
Cadwell Turnbull
Genres:
Queer Protagonists
Representation:
Black MCs, Black trans MC, polyamory/open relationship, queer characters everywhere
Published on:
7th September 2021
Goodreads
One October morning, Laina gets the news that her brother was shot and killed by Boston cops. But what looks like a case of police brutality soon reveals something much stranger. Monsters are real. And they want everyone to know it.

As creatures from myth and legend come out of the shadows, seeking safety through visibility, their emergence sets off a chain of seemingly unrelated events. Members of a local werewolf pack are threatened into silence. A professor follows a missing friend's trail of bread crumbs to a mysterious secret society. And a young boy with unique abilities seeks refuge in a pro-monster organization with secrets of its own. Meanwhile, more people start disappearing, suicides and hate crimes increase, and protests erupt globally, both for and against the monsters.

At the center is a mystery no one thinks to ask: Why now? What has frightened the monsters out of the dark?

The world will soon find out.
This is another book I got to read early, and, just, damn. Everyone is going to be talking about this one once it releases, and with very good reason. You can check out my review here!
When Sorrows Come (October Daye, #15)
by
Seanan McGuire
Representation:
Secondary F/F or wlw, multiple secondary queer characters
Published on:
14th September 2021
Goodreads
Toby's getting married! Now in hardcover, the fifteenth novel of the Hugo-nominated, New York Times-bestselling October Daye urban fantasy series.

It's hard to be a hero. There's always something needing October "Toby" Daye's attention, and her own desires tend to fall by the wayside in favor of solving the Kingdom's problems. That includes the desire to marry her long-time suitor and current fiancé, Tybalt, San Francisco's King of Cats. She doesn't mean to keep delaying the wedding, it just sort of...happens. And that's why her closest friends have taken the choice out of her hands, ambushing her with a court wedding at the High Court in Toronto. Once the High King gets involved, there's not much even Toby can do to delay things...

...except for getting involved in stopping a plot to overthrow the High Throne itself, destabilizing the Westlands entirely, and keeping her from getting married through nothing more than the sheer volume of chaos it would cause. Can Toby save the Westlands and make it to her own wedding on time? Or is she going to have to choose one over the other?

Includes an all-new bonus novella!
It's October Daye!!! IT'S THE WEDDING! This is absolutely not the place to start this series – it's book 15, and that's not including all the short stories and novellas that fit between the main novels – but I know all the other Daye fans are as excited as I am for this one.
IT'S THE WEDDING IT'S THE WEDDING IT'S THE WEDDINGGGGGGGGGGGG!
The Robber Girl
by
Franny Billingsley
Genres:
Fantasy
Published on:
14th September 2021
Goodreads
Part literary mystery, part magical tour de force--an incantatory novel of fierce beauty, lyricism, and originality from a National Book Award Finalist
A brilliant puzzle of a book from the author of Chime and The Folk Keeper plunges us into the vulnerable psyche of one of the most memorable unreliable narrators to grace the page in decades.

The Robber Girl has a good dagger. Its voice in her head is as sharp as its two edges that taper down to a point. Today, the Robber Girl and her dagger will ride with Gentleman Jack into the Indigo Heart to claim the gold that's rightfully his. But instead of gold, the Robber Girl finds a dollhouse cottage with doorknobs the size of apple seeds. She finds two dolls who give her three tasks, even though she knows that three is too many tasks. The right number of tasks is two, like Grandmother gave to Gentleman Jack: Fetch unto me the mountain's gold, to build our city fair. Fetch unto me the wingless bird, and I shall make you my heir. The Robber Girl finds what might be a home, but to fight is easier than to trust when you're a mystery even to yourself and you're torn between loyalty and love.

The Robber Girl is at once achingly real--wise to the nuances of trauma--and loaded with magic, action, and intrigue. Every sentence shines, sharp as a blade, in a beautifully crafted novel about memory, identity, and the power of language to heal and reconstruct our lives.
Billingsley's books The Folk Keeper and Chimes were formative books for me, and still dear favourites all these years later – I can't believe we're getting a new book from her! And it sounds amazing – I am SO READY to dive into this!
Under the Whispering Door
by
T.J. Klune
Genres:
Queer Protagonists
Representation:
Bi/pansexual MC, Black achillean love interest, Asian-American secondary character, M/M or mlm
Published on:
21st September 2021
Goodreads
Under the Whispering Door is a contemporary fantasy with TJ Klune's signature "quirk and charm" (PW) about a ghost who refuses to cross over and the ferryman he falls in love with.

When a reaper comes to collect Wallace Price from his own funeral, Wallace suspects he really might be dead.

Instead of leading him directly to the afterlife, the reaper takes him to a small village. On the outskirts, off the path through the woods, tucked between mountains, is a particular tea shop, run by a man named Hugo. Hugo is the tea shop's owner to locals and the ferryman to souls who need to cross over.

But Wallace isn't ready to abandon the life he barely lived. With Hugo's help he finally starts to learn about all the things he missed in life.

When the Manager, a curious and powerful being, arrives at the tea shop and gives Wallace one week to cross over, Wallace sets about living a lifetime in seven days.
By turns heartwarming and heartbreaking, this absorbing tale of grief and hope is told with TJ Klune's signature warmth, humor, and extraordinary empathy.
I just finished reading this, and yes, you're going to cry. But in a good way??? Under the Whispering Door is exactly as gentle and sweet as it sounds, while unflinchingly tackling some of the biggest human emotions and questions out there. It's going to hurt, but it's a good hurt.
Activation Degradation
by
Marina J. Lostetter
Genres:
Queer Protagonists
,
Sci Fi
Representation:
Nonbinary MC
Published on:
28th September 2021
Goodreads
The Murderbot Diaries makes first contact in this new, futuristic, standalone novel exploring sentience and artificial intelligence through the lenses of conflicted robot hero Unit Four, from Marina Lostetter, critically acclaimed author of Noumenon, Noumenon Infinity, and Noumenon Ultra.

When Unit Four—a biological soft robot built and stored high above the Jovian atmosphere—is activated for the first time, it's in crisis mode. Aliens are attacking the Helium-3 mine it was created to oversee, and now its sole purpose is to defend Earth's largest energy resource from the invaders in ship-to-ship combat.
But something's wrong. Unit Four doesn't feel quite right.

There are files in its databanks it can't account for, unusual chemical combinations roaring through its pipes, and the primers it possesses on the aliens are suspiciously sparse. The robot is under orders to seek and destroy. That's all it knows.
According to its handler, that's all it needs to know.

Determined to fulfill its directives, Unit Four launches its ship and goes on the attack, but it has no idea it's about to get caught in a downward spiral of misinformation, reprograming, and interstellar conflict.

Most robots are simple tools. Unit Four is well on its way to becoming something more....
I loved Lostetter's Helm of Midnight, which I reviewed when it came out earlier this year, so I'm very intrigued to see what her sci-fi looks like. I am hopeful???
The Last Graduate (The Scholomance, #2)
by
Naomi Novik
Representation:
Biracial MC
Published on:
28th September 2021
Goodreads
A budding dark sorceress determined not to use her formidable powers uncovers yet more secrets about the workings of her world in the stunning sequel to A Deadly Education, the start of Naomi Novik's groundbreaking crossover series.

At the Scholomance, El, Orion, and the other students are faced with their final year—and the looming specter of graduation, a deadly ritual that leaves few students alive in its wake. El is determined that her chosen group will survive, but it is a prospect that is looking harder by the day as the savagery of the school ramps up. Until El realizes that sometimes winning the game means throwing out all the rules . . .
This one surely needs no explaining: like seemingly everyone else I adored last year's Deadly Education, and even without that cliffhanger I'd be dying to get my hands on the sequel. (But not, um, literally dying, like so many of the students. Unintended pun in poor taste!)
Light from Uncommon Stars
by
Ryka Aoki
Genres:
Queer Protagonists
,
Science Fantasy
Representation:
Trans MC of colour, sapphic East Asian MC, F/F or wlw
Published on:
28th September 2021
Goodreads
Good Omens meets The Long Way to a Small, Angry Planet in this defiantly joyful adventure set in California's San Gabriel Valley, with cursed violins, Faustian bargains, and queer alien courtship over fresh-made donuts.

Shizuka Satomi made a deal with the devil: to escape damnation, she must entice seven other violin prodigies to trade their souls for success. She has already delivered six.

When Katrina Nguyen, a young transgender runaway, catches Shizuka's ear with her wild talent, Shizuka can almost feel the curse lifting. She's found her final candidate.

But in a donut shop off a bustling highway in the San Gabriel Valley, Shizuka meets Lan Tran, retired starship captain, interstellar refugee, and mother of four. Shizuka doesn't have time for crushes or coffee dates, what with her very soul on the line, but Lan's kind smile and eyes like stars might just redefine a soul's worth. And maybe something as small as a warm donut is powerful enough to break a curse as vast as the California coastline.

As the lives of these three women become entangled by chance and fate, a story of magic, identity, curses, and hope begins, and a family worth crossing the universe for is found.
This sounds sweet and optimistic and strange and beautiful, and I suspect it's another that's going to end up on my next Best of the Decade list.
Summer Sons
by
Lee Mandelo
Genres:
Queer Protagonists
Representation:
Achillean MC, achillean love interest, secondary bi/pansexual character, secondary M/M/F polyamory, secondary Black characters
Published on:
28th September 2021
Goodreads
Andrew and Eddie did everything together, best friends bonded more deeply than brothers, until Eddie left Andrew behind to start his graduate program at Vanderbilt. Six month later, only days before Andrew was to join him in Nashville, Eddie dies of an apparent suicide. He leaves Andrew a horrible inheritance: a roommate he doesn't know, friends he never asked for, and a gruesome phantom with bleeding wrists that mutters of revenge.

As Andrew searches for the truth of Eddie's death, he uncovers the lies and secrets left behind by the person he trusted most, discovering a family history soaked in blood and death. Whirling between the backstabbing academic world where Eddie spent his days and the circle of hot boys, fast cars, and hard drugs that ruled Eddie's nights, the walls Andrew has built against the world begin to crumble, letting in the phantom that hungers for him.
I recently reviewed this one, and all I can say is that yes, it really is that fucking good. Queer as hell and seductively terrifying and as sensual as it is sharp. *chef's kiss*
The Bone Ship's Wake
by
R.J. Barker
Genres:
Queer Protagonists
,
Epic Fantasy
Representation:
Queernorm world, matriarchy, achillean MC, secondary nonbinary character
Published on:
28th September 2021
Goodreads
Discover a brilliantly imagined epic fantasy of honor, glory, and warfare in this action-packed conclusion to the David Gemmell Award-nominated trilogy.

Joron Twiner's dreams of freedom lay shattered. His Shipwife is gone and all he has left is revenge. Leading the black fleet from the deck of Tide Child, he takes every opportunity to hurt the Hundred Isles he is given. But his time is limited.

His fleet is shrinking, the Keyshan's Rot is running through his body, and he hiding from a prophecy that says he and the avian sorcerer, the Windseer will end the entire world.

But the Sea Dragons have returned, a miracle in itself, and who is to say that if you can have one miracle, there cannot be another?
I think it's pretty fair to say that the Tide Child trilogy has been a gamechanger for the genre, and taken aback everyone who's read it with its sheer originality and addictiveness. I simultaneously don't want the story to end, and am desperate to find out how it all goes down. If you haven't read the first two books yet, you've got until September to get yourself ready!
October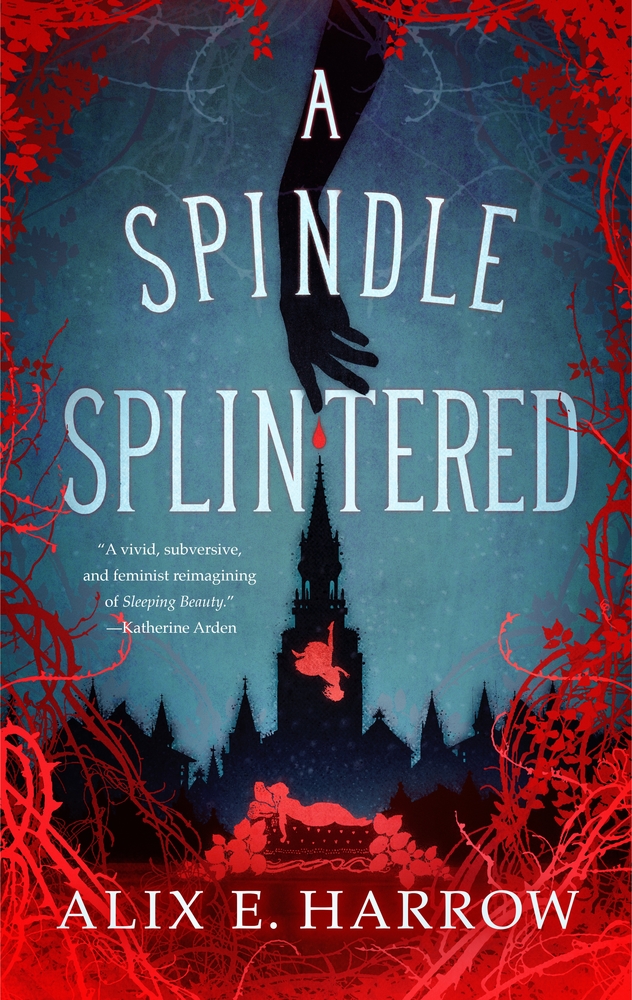 A Spindle Splintered
by
Alix E. Harrow
Genres:
Queer Protagonists
,
Portal Fantasy
Representation:
Queer MC, secondary F/F or wlw
Published on:
5th October 2021
Goodreads
USA Today bestselling author Alix E. Harrow's A Spindle Splintered brings her patented charm to a new version of a classic story.

"A vivid, subversive and feminist reimagining of Sleeping Beauty, where implacable destiny is no match for courage, sisterhood, stubbornness and a good working knowledge of fairy tales." ―Katherine Arden

It's Zinnia Gray's twenty-first birthday, which is extra-special because it's the last birthday she'll ever have. When she was young, an industrial accident left Zinnia with a rare condition. Not much is known about her illness, just that no one has lived past twenty-one.

Her best friend Charm is intent on making Zinnia's last birthday special with a full sleeping beauty experience, complete with a tower and a spinning wheel. But when Zinnia pricks her finger, something strange and unexpected happens, and she finds herself falling through worlds, with another sleeping beauty, just as desperate to escape her fate.
It's Alix E. Harrow!!! That is literally all I need to know – but spider-verse + Sleeping Beauty doesn't lessen my grabby hands one little bit.
Payback's a Witch
by
Lana Harper
Genres:
Queer Protagonists
Representation:
F/F or wlw
Published on:
5th October 2021
Goodreads
Chilling Adventures of Sabrina meets The L Word in this fresh, sizzling rom-com by Lana Harper.

Emmy Harlow is a witch but not a very powerful one—in part because she hasn't been home to the magical town of Thistle Grove in years. Her self-imposed exile has a lot to do with a complicated family history and a desire to forge her own way in the world, and only the very tiniest bit to do with Gareth Blackmoore, heir to the most powerful magical family in town and casual breaker of hearts and destroyer of dreams.

But when a spellcasting tournament that her family serves as arbiters for approaches, it turns out the pull of tradition (or the truly impressive parental guilt trip that comes with it) is strong enough to bring Emmy back. She's determined to do her familial duty; spend some quality time with her best friend, Linden Thorn; and get back to her real life in Chicago.

On her first night home, Emmy runs into Talia Avramov—an all-around badass adept in the darker magical arts—who is fresh off a bad breakup . . . with Gareth Blackmoore. Talia had let herself be charmed, only to discover that Gareth was also seeing Linden—unbeknownst to either of them. And now she and Linden want revenge. Only one question stands: Is Emmy in?

But most concerning of all: Why can't she stop thinking about the terrifyingly competent, devastatingly gorgeous, wickedly charming Talia Avramov?
I really loved the Hibiscus Daughter duet written under Harper's other name Lana Popović – such breathtakingly gorgeous prose!!! – so I'm delighted to be getting more witchiness from her. And queer witchiness!
The cover on the left is the new official cover, but the right-hand one is the original cover – it's just so pretty I had to include it!
Little Thieves
by
Margaret Owen
Genres:
Secondary World Fantasy
Representation:
Queer and nonbinary characters
Published on:
5th October 2021
Goodreads
Once upon a time, there was a beautiful, kind princess who was betrothed to the prince of a faraway kingdom. When she set off for her new home, her mother gave her a maid for a companion on the journey.

But instead of serving the princess, the wicked maid stole her place.

For a year the true princess toiled away like a common goose girl, while the wicked maid lived high in the palace, fooling the kingdom. But the truth came out. The princess took back her name, her crown, and her husband, and the imposter died for her crimes.

Then one day, the wicked maid...

...told her own story.
I adored Owen's Merciless Crow duet, so I couldn't be more excited to see her newest project. Goddesses and shapeshifters and a curse turning our anti-heroine into a jewelled statue!!! Not to mention retelling the Goose Girl fairytale from the evil maid's perspective. HI YES I'LL TAKE ELEVEN THANK YOU.
The Quicksilver Court (Rooks and Ruin, #2)
by
Melissa Caruso
Genres:
Queer Protagonists
,
Epic Fantasy
Representation:
Bisexual MC, queernorm world
Published on:
12th October 2021
Goodreads
The Quicksilver Court continues the wildly original epic fantasy series bursting with intrigue and ambition, questioned loyalties, and broken magic that began with The Obsidian Tower.

Ryxander, Warden of Gloamingard, has failed. Unsealed by her blood, the Door hidden within the black tower has opened. Now, for the first time since the age of the Graces, demons walk the world. As tensions grow between nations, all eyes-and daggers are set on Morgrain, fallen under the Demon of Discord's control. In an attempt to save her home from destruction, Ryx and the Rookery set out to find a powerful artifact. But powerful enemies are on the hunt and they're closing in fast.
I really enjoyed book one in this series, Obsidian Tower, and after a pretty epic ending I really need to know what happens next!
November
A Marvellous Light (The Last Binding, #1)
by
Freya Marske
Genres:
Queer Protagonists
,
Historical Fantasy
Representation:
M/M or mlm
Published on:
2nd November 2021
Goodreads
Robin Blyth has more than enough bother in his life. He's struggling to be a good older brother, a responsible employer, and the harried baronet of a seat gutted by his late parents' excesses. When an administrative mistake sees him named the civil service liaison to a hidden magical society, he discovers what's been operating beneath the unextraordinary reality he's always known.

Now Robin must contend with the beauty and danger of magic, an excruciating deadly curse, and the alarming visions of the future that come with it--not to mention Edwin Courcey, his cold and prickly counterpart in the magical bureaucracy, who clearly wishes Robin were anyone and anywhere else.

Robin's predecessor has disappeared, and the mystery of what happened to him reveals unsettling truths about the very oldest stories they've been told about the land they live on and what binds it. Thrown together and facing unexpected dangers, Robin and Edwin discover a plot that threatens every magician in the British Isles--and a secret that more than one person has already died to keep.
Absolutely everyone is raving about this book, and yes, I am one of those people. This just sounds like so much fun? Queer fantasy fun? With fancy wallpaper??? I NEEDS IT!
Comfort Me With Apples
by
Catherynne M. Valente
Published on:
9th November 2021
Goodreads
A terrifying new thriller from bestseller Catherynne M. Valente, for fans of Gone Girl and Spinning Silver

Sophia was made for him. Her perfect husband. She can feel it in her bones. He is perfect. Their home together in Arcadia Gardens is perfect. Everything is perfect.
It's just that he's away so much. So often. He works so hard. She misses him. And he misses her. He says he does, so it must be true. He is the perfect husband and everything is perfect.

But sometimes Sophia wonders about things. Strange things. Dark things. The look on her husband's face when he comes back from a long business trip. The questions he will not answer. The locked basement she is never allowed to enter. And whenever she asks the neighbors, they can't quite meet her gaze...

But everything is perfect. Isn't it?
Again: it's Catherynne Valente. (TWO VALENTE BOOKS IN ONE YEAR!!!) I will read anything she writes even if it doesn't sound as creepily fascinating as this does!
The Bone Shard Emperor (The Drowning Empire, #2)
by
Andrea Stewart
Genres:
Queer Protagonists
,
Epic Fantasy
Representation:
Queernorm world, sapphic MC
Published on:
11th November 2021
Goodreads
The Bone Shard Emperor is the unmissable sequel to The Bone Shard Daughter, one of the biggest fantasy debuts of 2020 - a captivating tale of magic, revolution and mystery, where a young woman's sense of identity will make or break an empire.

The Emperor is Dead. Long live the Emperor.

Lin Sukai finally sits on the throne she won at so much cost, but her struggles are only just beginning. Her people don't trust her. Her political alliances are weak. And in the northeast of the Empire, a rebel army of constructs is gathering, its leader determined to take the throne by force.

Yet an even greater threat is on the horizon, for the Alanga - the powerful magicians of legend - have returned to the Empire. They claim they come in peace, and Lin needs their help to defeat the rebels and restore order.

But can she trust them?
The Bone Shard Daughter was awesome, and I am passionately curious about the sequel. And about the not-sea-serpents. And the magic. And the clones. And the – look, I have many, many questions, okay, and I need them answered!
December
The Midnight Girls
by
Alicia Jasinska
Genres:
Queer Protagonists
,
Historical Fantasy
Representation:
F/F or wlw
Published on:
7th December 2021
Goodreads
The Wicked Deep meets House of Salt and Sorrows in this new standalone YA fantasy set in a snow-cloaked kingdom where witches are burned, and two enchantresses secretly compete for the heart of a prince, only to discover that they might be falling for each other.

It's Karnawał season in the snow-cloaked Kingdom of Lechija, and from now until midnight when the church bells ring an end to Devil's Tuesday time will be marked with wintry balls and glittery disguises, cavalcades of nightly torch-lit "kuligi" sleigh-parties.

Unbeknownst to the oblivious merrymakers, two monsters join the fun, descending upon the royal city of Warszów in the guise of two innocent girls. Newfound friends and polar opposites, Zosia and Marynka seem destined to have a friendship that's stronger even than magic. But that's put to the test when they realize they both have their sights set on Lechija's pure-hearted prince. A pure heart contains immeasurable power and Marynka plans to bring the prince's back to her grandmother in order to prove herself. While Zosia is determined to take his heart and its power for her own.

When neither will sacrifice their ambitions for the other, the festivities spiral into a wild contest with both girls vying to keep the hapless prince out of the other's wicked grasp. But this isn't some remote forest village, where a hint of stray magic might go unnoticed, Warszów is the icy capital of a kingdom that enjoys watching monsters burn, and if Zosia and Marynka's innocent disguises continue to slip, their escalating rivalry might cost them not just the love they might have for each other, but both their lives.
AS IS THIS! Jasinska's debut, The Dark Tide, became one of my favourite books of all time when I read it last year, so yes, I absolutely have a mighty need. Monster girls! Monster girls falling for each other! Monster girls who only want the prince so they can rip his heart out!!! I got to read this one early – you can read my full review here – and I can confirm that it is EXACTLY as amazing as it sounds!
That's my list! Which books are YOU most looking forward to in the rest of the year?
Related Posts